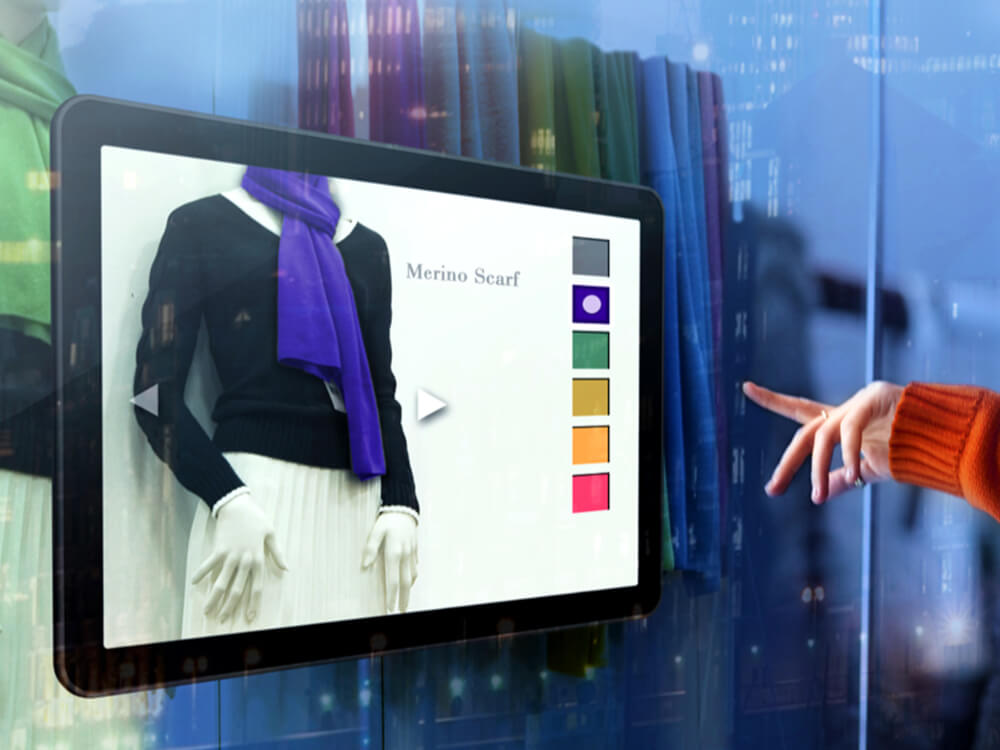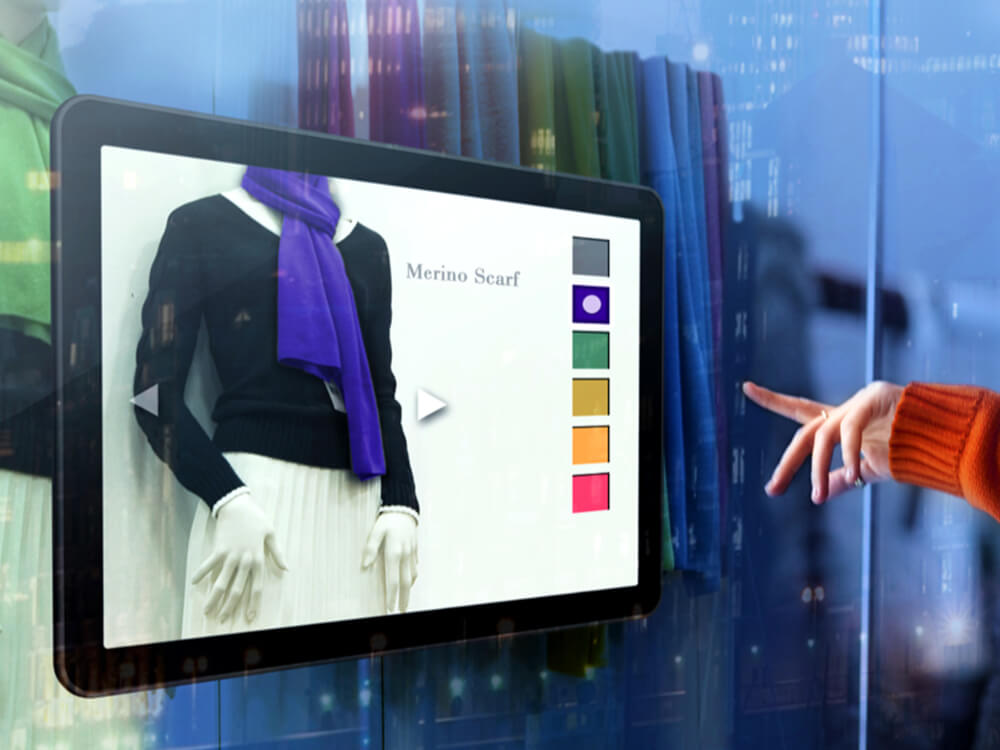 Take Advantage of Your Existing Digital Signage
Our tech makes your digital screens smarter and even makes them interactive.
Whether it's a well planned product launch or a last minute sales promotion, you can deliver the right message, at the right time, to the right audience, positively influencing the final moments of their purchase decision with just a wave of their hand. And you'll have the data to uncover what matters to them too. We'll show you how.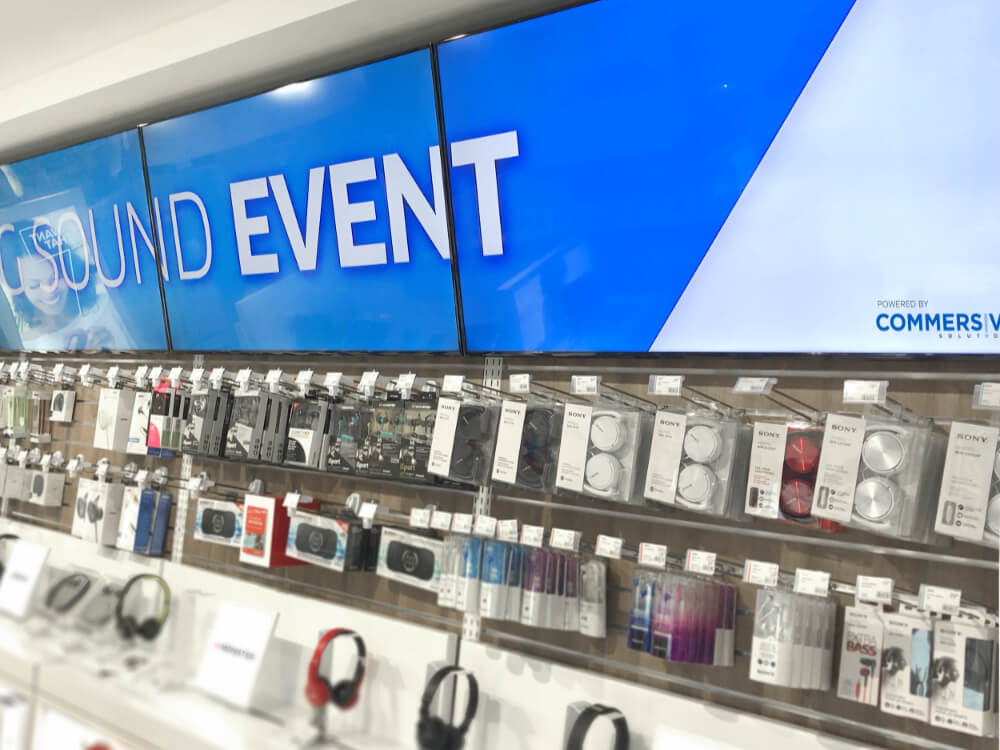 Plan To Succeed and Succeed According To Plan
Collaborate with clients to create a comprehensive digital signage experience strategy
Identify current and future digital experiences and related content needs to encompass multiple levels of customer engagement

Consult on content and playlist strategies to deliver the most effective digital content

Expert integration and facilitation of multi-modal interfacing

Digital signage

Mobile screens

Interactive touch screens

Tablets experiences

Line queue integration

Gesture Interactivity

Beacons

Virtual Reality / Augmented Reality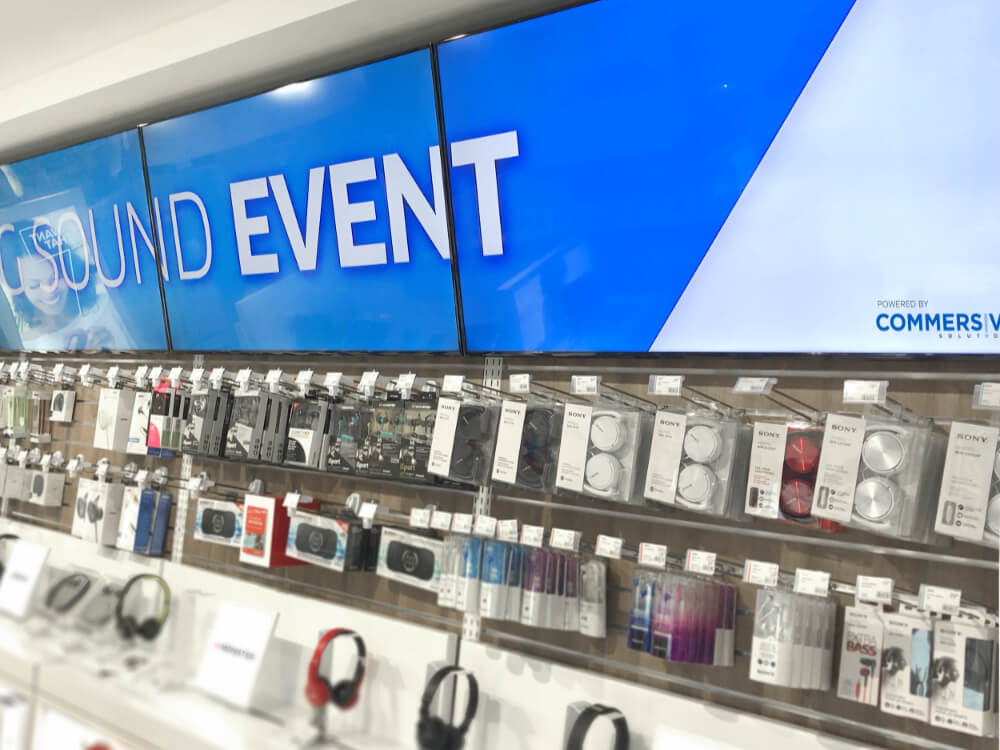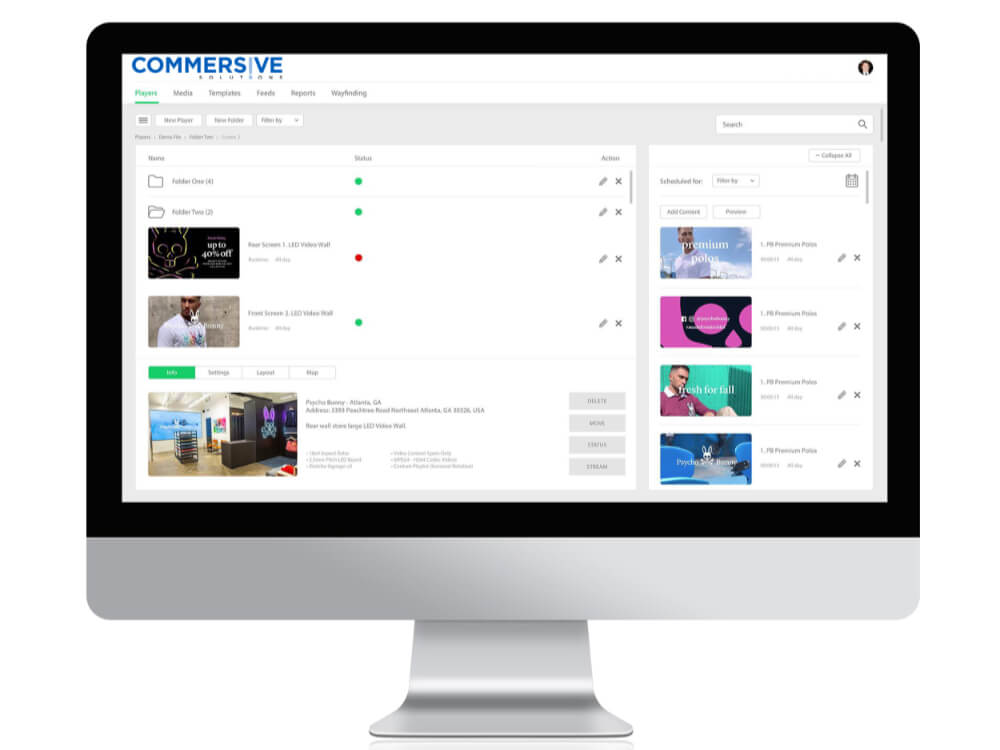 Integrated Operations Are The Way
Easily deploy, schedule and monitor content
Test, customize and optimize messaging to any degree of detail

Commersive monitors and maintains clients' uptime and executes solutions

Leverage premium placement of digital POS to maximize effectiveness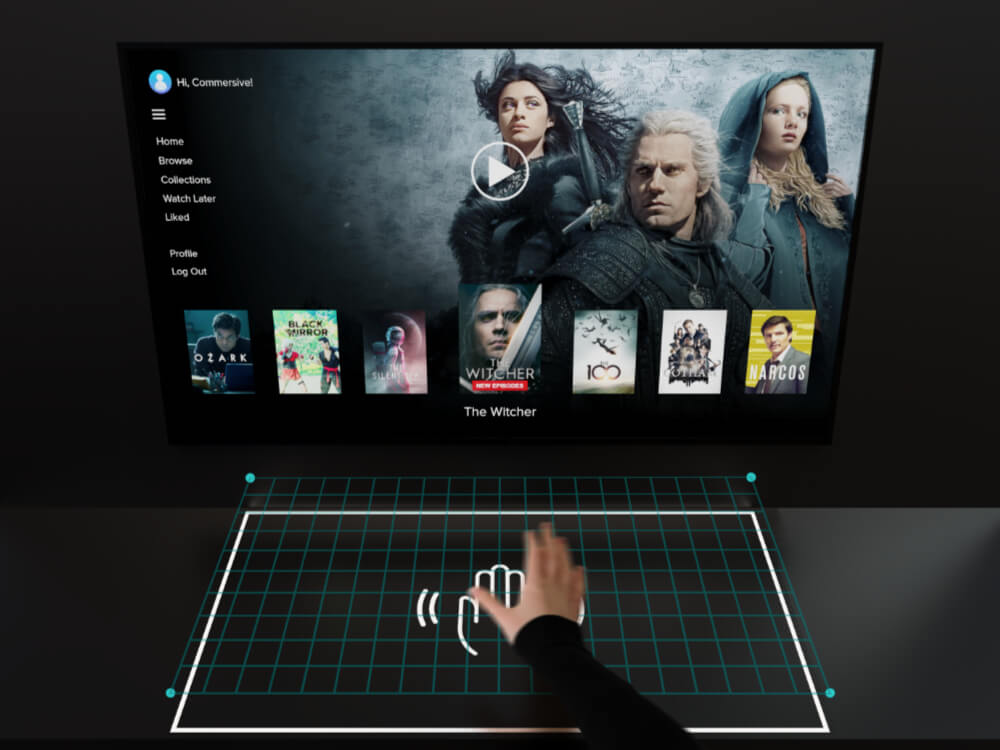 Put the Customer in Control
Level up your existing digital signage to enable customer interaction and increase engagement

Next generation touchless technology

Integrate gesture control and QR codes to put the customer in control the content they want to view in-store

Fun and unique experiences to dramatically increase audience awareness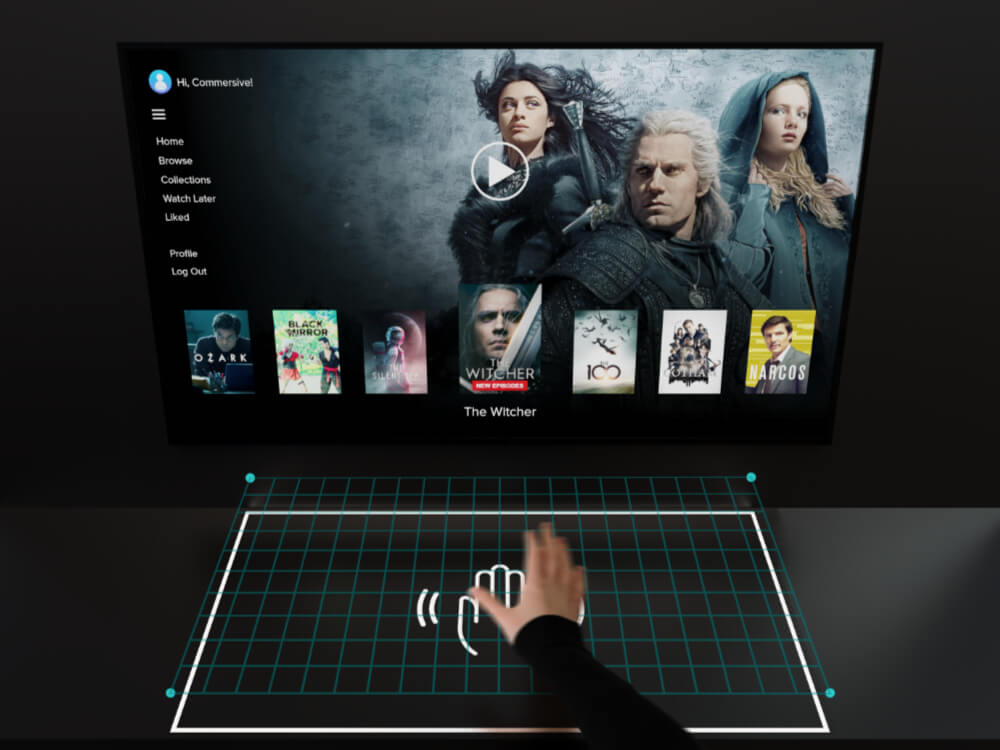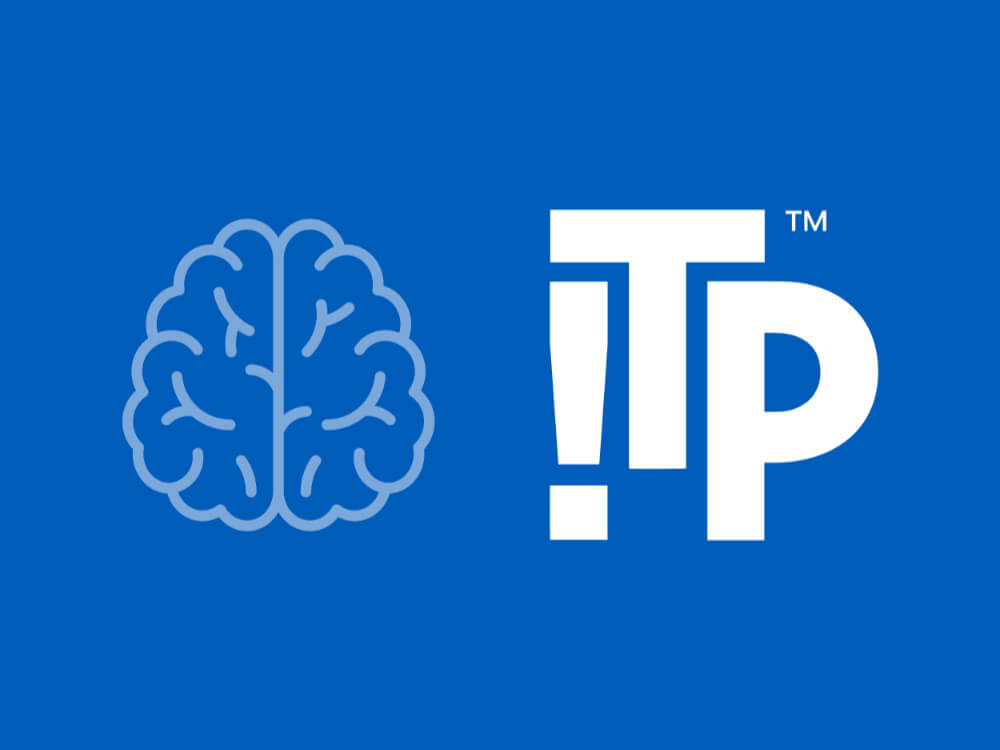 The More You Know, The Better You Plan
Leveraging in-store digital experiences generates valuable data that has been undiscoverable until now. Our ITP system, stitches together these digital experiences, synchronizes and analyzes the data, and combines it with unique customer profile information to uncover powerful and actionable insights to help transform the retail sales process and speak to your customers with more intelligence.
Improve lead quality

Actionable customer information in real time · Adds power to in-store operations

Ever evolving accuracy of information